The Celebration Society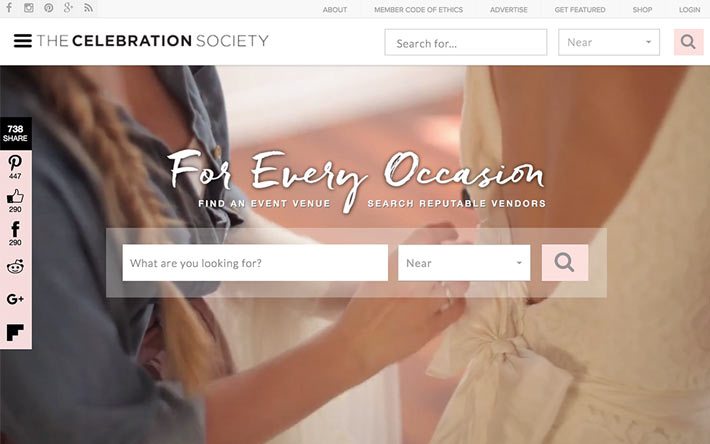 The Celebration Society is a print magazine & online directory / inspiration guide to wedding & party planning. Founded in Atlanta, GA, The Celebration Society quickly grew in print distribution. While its online news & blog gained popularity, they strived to create more of a directory of the best professionals in the industry.
This is where Bold City came in. Leveraging a powerful, custom, WordPress theme, we created a sleek frontend of the website with a comprehensive backend to create and manage business listings. Based on a subscription model, we created integration with Stripe that allowed for both one-time and recurring billing.
The ability for individual businesses to create and manage events & photo galleries was also integrated. The website became a collection of business-curated material.
View Website