Aquaflauge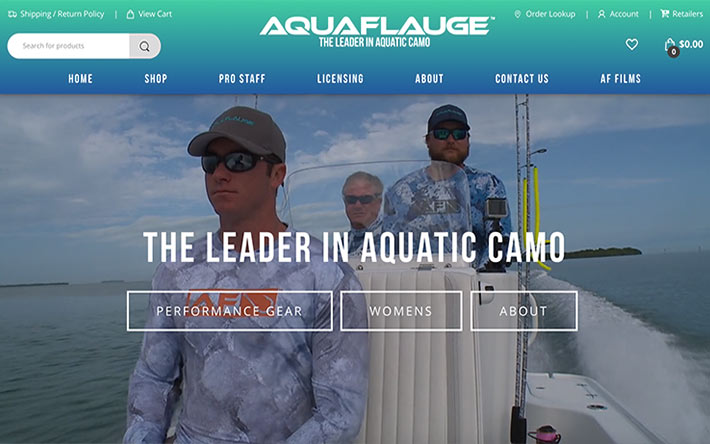 Aquaflauge is a high performance fishing apparel company based out of Florida. Their gear and style is second to none but they needed help getting the word out. The first step, designing and developing a new e-commerce website. Their current site was built on WooCommerce and they were looking to stay on the same platform.
After wireframing and designing a new website to fit their brands image, we launched the new e-commerce store over the existing. Creating proper redirects to maintain SEO while also switching web hosting services over to our company to leverage the power of the Bold City infrastructure.
Aquaflauge continues to make the best fishing apparel in the business. Check them out online or be on the lookout as they continue to grow in retail stores nationwide.
View Website