MG Dentistry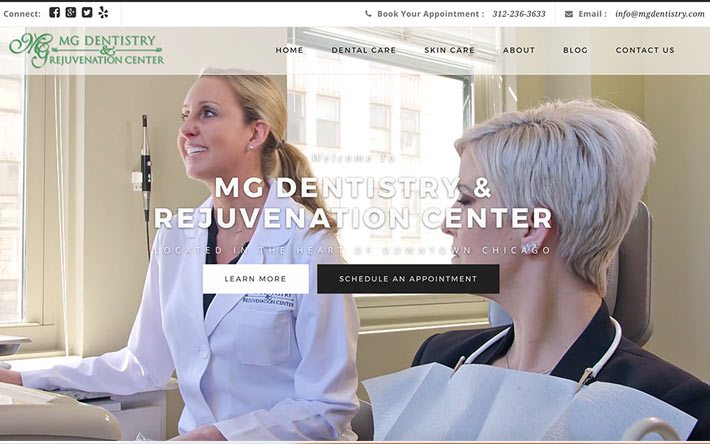 MG Dentistry is a high-end, tech savvy dental office located in the heart of downtown Chicago. Their techniques and technology is always on the cutting edge. Therefore, they needed a website to complement their love of technology in the office.
We worked hand in hand with Indirap Productions (another Bold City client) to create cutting edge videography content for the website. From a background looping video to video testimonials and videos of their unique service offerings, the media was outstanding.
Once created and edited, we got to work wire-framing, designing, and developing the custom MG Dentistry theme. Post-launch, the site was met with great feedback from doctors, patients, and colleagues.
View Website