TeamBonding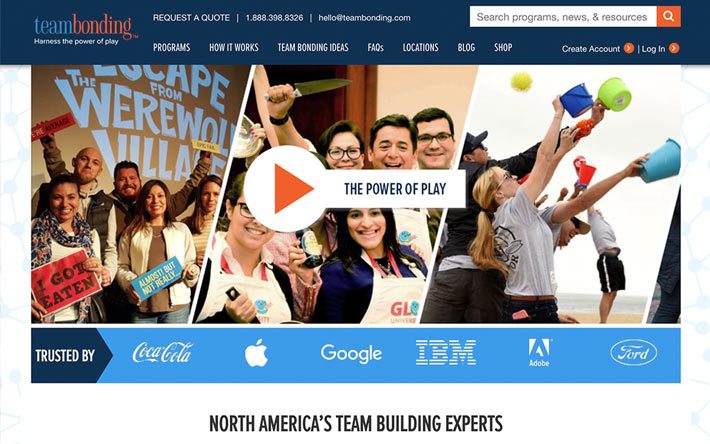 TeamBonding is the worldwide leader in corporate team building activities. They work with the majority of S&P 500 businesses within the United States to craft team building events that build communication, trust, and leadership.
Bold City began working with TeamBonding back in 2012 and we've continued to earn their trust as a valued partner. Since 2012, we've completed one extensive re-design of the TeamBonding website as well as quarterly projects to improve upon the visitor experience.
Bold City works with TeamBonding singularly, as well as collectively with other SEO companies, graphic designers, etc. to bring in outside opinion and collaboration.
TeamBonding has grown considerably since our relationship began and we look forward to more growth ahead. As we always say, when our clients grow, so do we, and TeamBonding is a great example of that.
View Website