Ketterer Law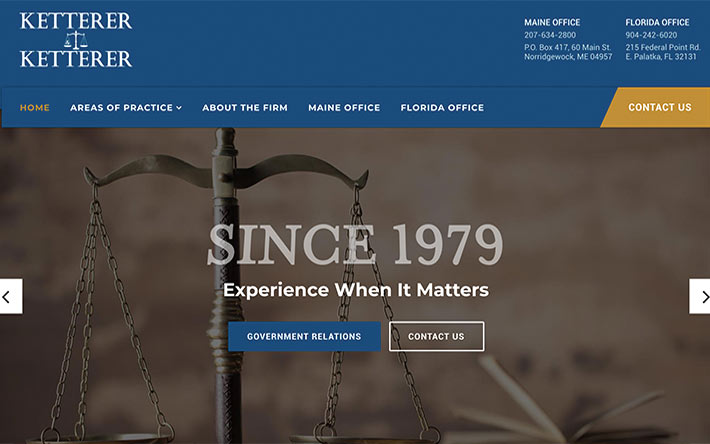 Ketterer & Ketterer Law Firm had been struggling to get their website live for sometime. After being put on a backburner by a previous web design company, they needed a fresh start with a team willing to grab the bull by the horns.
Our initial work involved separating out services into two different locations. As a law firm with multiple offices providing different legal services at each, it was important for prospective clients to understand who did what.
Following wire frame construction, we got to work designing a modern, organized, and easy to follow legal website. We focused on calls to action and driving conversions.
The new website design was received extremely well and the site was launched quickly and efficiently.
View Website