Two Way Resume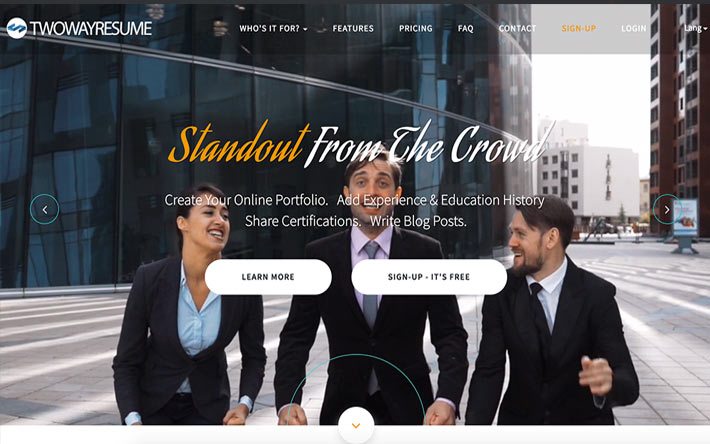 Two Way Resume is a unique concept of a DIY resume website builder. Most people already have a written resume but we all know those are meant to be concise and to the point. With more and more jobs being in the creative field, it's often hard to articulate your talents in a one page black and white piece of paper.
Two Way Resume was proposing a unique platform in which users could:
Create a website using a simple backend interface that complemented their resume.
Import their resume & experience from LinkedIn.
Have their own domain name (usersname.com).
Include a portfolio with image galleries & videos.
Include a blog
Include the ability to export this website to PDF format.
While the feature list was extensive, Bold City took the project head on! Working with the WordPress multi-site functionality with domain mapping, we developed both a front and backend for users to manage their own resume websites. Multiple themes were created that could be easily switched between depending on the users tastes. Both a free and premium version was created in order to entice account upgrades while allowing users to test the system.
Two Way Resume has been a huge success since launching in 2012. The platform now has over 5000 users that manage over 10,000 resume websites as of 2018. The positive feedback received from users has been nothing short of amazing, many indicating that Two Way Resume was the reason they got the interview and/or job.
We look forward to many more years working with the Two Way Resume team.
View Website